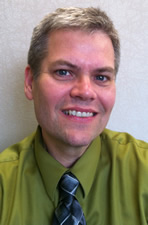 Brian Bewley
President
Brian is an entrepreneur, business leader and technology professional who brings over 30 years of experience and a diverse set of skills to Stratusi. He has served as a senior executive for several technology companies over the past two decades, running projects that range from mobile application development to electronic toy manufacturing. Brian has provided technical solutions to an impressive list of clients including JP Morgan Chase Bank, Indiana Soybean Alliance, American Association of Orthopaedic Executives, Herff Jones, and Siemens. He has a deep understanding of the full range of business functions and uses that knowledge to help clients gain a competitive edge. Brian resides in Pittsboro, Indiana and enjoys time with his wife, 4 children, and 6 grandchildren of whom he will gladly show you pictures.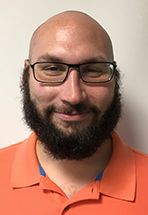 Jason Worley
Development Manager
Jason serves as development manager over all custom software projects including web, mobile, and desktop. Jason is an accomplished .NET Architect and Developer who has lead many diverse projects for clients including Fortune 500 corporations, Federal and State governments, and local businesses and organizations. He holds multiple certifications from Microsoft, but is just as comfortable with Objective C and Java. He's even been known to dabble with F#!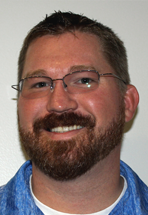 Jered Brent
Services Manager
Jered serves as Services Manager where he oversees the vast array of infrastructure and servers that support Stratusi's HIPAA and HiTrust-certified hosting environments across multiple commercial data centers. Jered is an extraordinarily versatile technology specialist. Aside from overseeing all service offerings, he is also an accomplished developer and database guru. A typical day for Jered can include tweaking PHP memory pools, integrating network security with Office 365, churning out a grueling SQL Reporting Services report, and then doing some C# development, all without breaking a sweat! Jered resides in Indianapolis with his wife, 3 children, and a rambunctious dog.